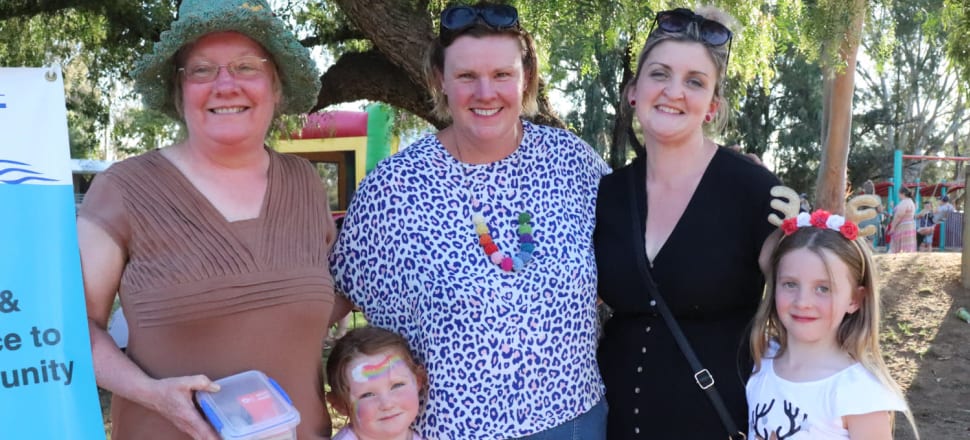 5370537724001
AXEDALE enjoyed record crowds at their Community Christmas Carols on Sunday evening.
Warm, milky air and a low summer sun greeted families and grandparents at Axedale Park from 5.30pm. Santa dropped in for a flying visit at 6.30pm, explaining to a curious child that the reindeer could not come, "because it was far too hot".
Co-ordinated by the Axedale Our Town Our Future committee, up to 400 people enjoyed the carols and a variety of performances. The local kinder sang two songs, one about a "Man in Red", and another about "platypus swimming in the Campaspe". They were very sweet!
The audience was also treated to performances by Axedale Primary School and choir. Local gymnasts and dancers wowed the crowd with their flexibility and agility.
Kids of all ages sported colourful and beautifully painted faces, enjoying themselves on the jumping castle, play equipment and skate facility.
In all, a wonderful evening and the scene is now set for Christmas!