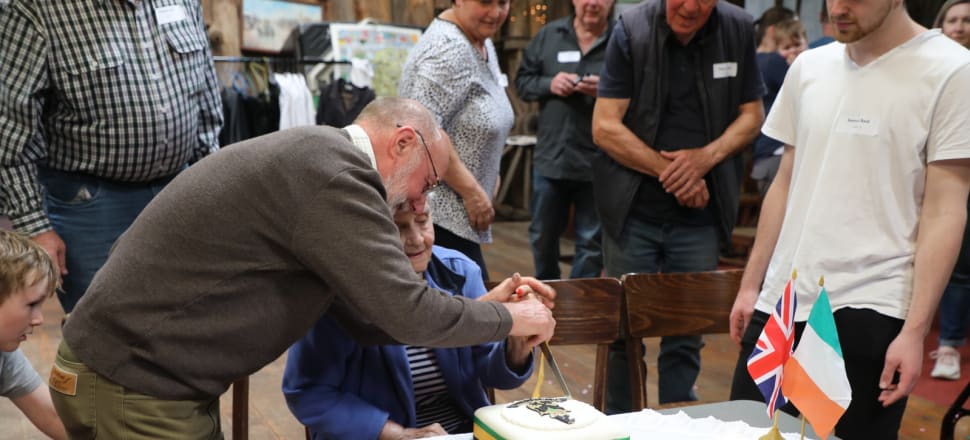 5370537724001
A PROMINENT Toolleen district family has celebrated the 160th anniversary of its forefather arriving in Australia.
Dozens of Hickson family members gathered to mark the milestone at the Toolleen Tin Shed earlier last month.
All are descended from Edward George Hickson, who arrived in Australia from County Kerry, Ireland, in 1859.
Family historians say his early movements are a mystery, but he eventually settled at Toolleen with his wife, Lucy Mary Ann Aylett, and they had 10 children.
When Edward died in 1915, his obituary appeared in the Bendigo Advertiser, proclaiming, 'An old resident of Toolleen has died at the age of 78. He had been a carrier between Toolleen and Bendigo.' Lucy Hickson died in 1942.
Edward and Lucy's grandson, 101-year-old Ron Hickson, who is believed to be oldest living descendant, sadly missed the reunion due to sudden ill health, but is now slowly improving.
Ron is a former shire president, and farmed at Muskerry East alongside his late brothers and sons. His grandson, Rowan Hickson, continues the family's proud farming tradition in the area.
Ron's younger sister, Annice Jensen (nee Hickson), 91, had the honour of cutting the 160th anniversary cake, as the eldest descendent present. The furthest travelled descendants came from Queensland and New Zealand.
This was the 12th reunion of the Hickson clan since the first in the early 1980s.
The gatherings are organised by Cheryl Payne (nee Hickson), Elaine Longford (nee Welshe) and Yvonne Osborn (nee Hickson), leading a small band of descendants, all of whom have the passion for genealogy, to keep the Hickson spirit alive.