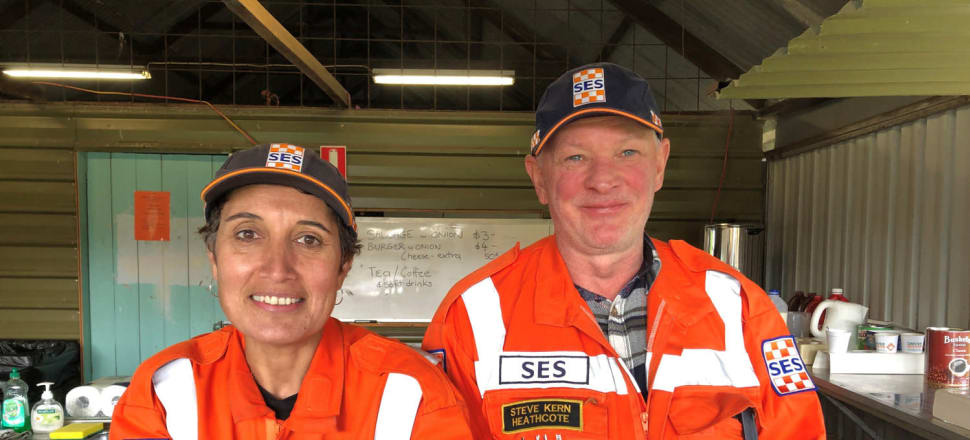 5370537724001
HAVE you ever thought about getting involved the community? Would you like to know more about what's happening in town? If so, November 16 is your day.
Join the Crew brings together 25 community groups and 50 volunteers to showcase what they do. It's also an opportunity to attract new members and volunteers.
Event director and local journalist Vanessa Wiltshire said the day was about getting together in a social environment and discovering what the volunteers of Heathcote do.
"Much of what volunteers do is behind the scenes, it's unsung work," Vanessa said.
"The day is as much about celebrating the work of our volunteers as it is about letting people know what they do."
Vanessa said the event, which is sponsored by the Heathcote and District Community Bank Branch, will offer 25 community-group stalls and talks on different topics.
"Come and find out what's happening in the dementia space, and the Heathcote Men's Shed," Vanessa said.
"Join our lunch session and talk about what works in terms of volunteer and member attraction. That's just the beginning."
Vanessa said the event would be opened by Member for Euroa Steph Ryan, and City of Greater Bendigo Mayor Margaret O'Rourke.
"Deputy Youth Mayor Annika Richards will also be there for our talk on youth: developing and supporting them for the future," she said.
For anyone nervous about coming along, particularly if they did not know anyone, Vanessa said the talks were a great place to start.
"Community stalls and volunteers, kids' face painting, nail polish station and fairy floss will be in the McIvor Room," Vanessa said.
Talks will be held in the next-door Oval Room.
"This is the space between the bar and kitchen," Vanessa said.
"It's very interactive. Come and hear from locals talk about what they do and and why they do it."
Vanessa said there was no pressure to join or sign up to any group.
"This is as much about finding out what's happening and appreciating the hard work which goes on behind the scenes," she said.
Join the Crew will be held between 11am to 3pm at the Heathcote Community Bank Stadium at Barrack Reserve on Saturday, November 16.
For a listing of community groups, see https://jointhecrew.com.au/whos-coming
For a listing of talks, see https://jointhecrew.com.au/schedule-of-talks