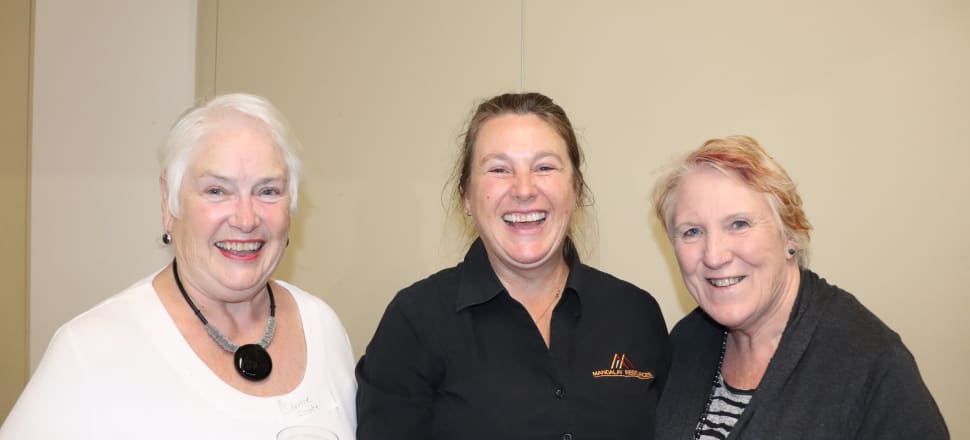 5370537724001
LOCAL 'hero awards' will be presented at the Advance Heathcote annual general meeting on Saturday, November 16.
The meeting starts at 3pm, immediately following 'Join the Crew', in the Heathcote Community Bank Stadium (McIvor Room).
President Peter Maine said the AGM was a celebration of Advance Heathcote's achievements, and the achievements of Heathcote's 'unsung' heroes.
"Local heroes are people do amazing things, which most of us know nothing about," Mr Maine said.
"The AGM is a great way to recognise them. It's also a way for the community to find out further, the progress of the 2017-2021 Community Plan."
He said Advance Heathcote undertook extensive consultations with the Heathcote community and had developed two community plans since incorporating in 2014.
"The 2017-2021 Community Plan is halfway through the four-year planning period," Mr Maine said.
"A lot has happened over the last 12 months, of which we are extremely proud.
"Great progress has been made on many projects listed as community priorities, some originating in the inaugural 2007 Heathcote and District Community Plan.
"Two we'd like to highlight: completion of the walking footbridge over McIvor Creek, Lyall Bridge near the showgrounds, and completion of the solar project for heating the community pool.
"This included the construction of a new shelter over the toddler's pool — the roof provides the additional roof space required for the additional solar heating.
"The solar project was supported by $97,000 raised by the Heathcote Community Pool Project Committee, which is is just fantastic.
"The walking footbridge and solar project were listed in the 2007 Community Plan."
Mr Maine also called for interest from people to join the committee of management and help implement the community plan.
"If you are interested in being involved, talk to our secretary, Sherrie Coote, about nominating," he said.
"We always love to hear from people who are interested in the development of our town."
The Advance Heathcote AGM is open to the community at 3pm, Saturday, November 16, Barrack Reserve / Heathcote Community Bank Stadium (McIvor Room).
For information on joining the Advance Heathcote Inc Committee of Management, phone secretary Sherrie Coote on 0417 598 460.